Welcome to Ebenezer Family Church Online
We appreciate your visiting our website and pray that you will be blessed as you do so. The Ebenezer Family Church is found in King William's Town, the Capital of the Eastern Cape Province of South Africa. Feel free to visit us or to contact us with any suggestions or comments. JESUS IS LORD!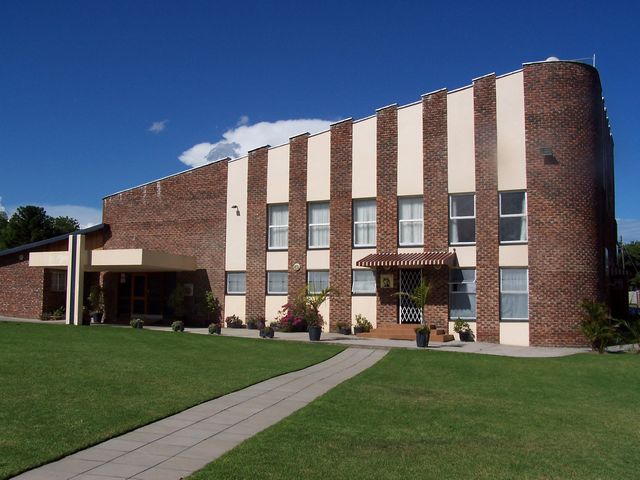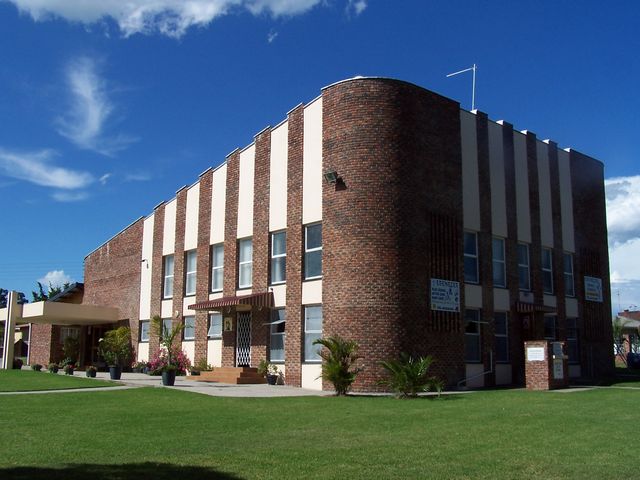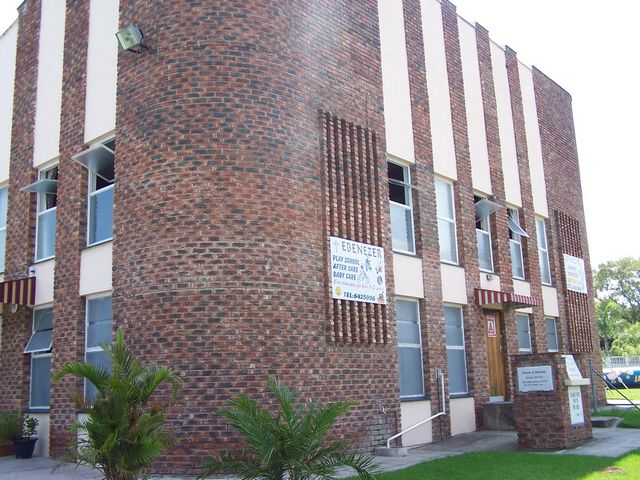 Latest Blog Posts
Spiritual Warfare – Conclusion
CONCLUSION The strategy of the enemy from the beginning was to lure people into believing that he is in charge; that he is Lord. He wants the attention and the worship and he will use every trick in the book to take the focus away from Jesus who in the only and true Lord. He has convinced unbelievers that God …Continue reading →
REALLY LIVING "He restores my soul. He leads me in paths of righteousness for His name's sake." Psalm 23:1. What was wrong with David's soul that needed restoring? We could replace the word "soul" with "life". Like everyone else, he was aware that his life was out of sync with God from the beginning. He lamented, after he fell into …Continue reading →
Spiritual Warfare – Two Misunderstandings
TWO MISUNDERSTANDINGS There are two errors of interpretation that have contributed to the misunderstanding about spiritual warfare. Binding and loosing The first misunderstanding comes from Jesus' words to His disciples in Matthew 16 and arises from a misinterpretation of the rabbi's yoke. "I will give you the keys of the kingdom of heaven; whatever you bind on earth will be …Continue reading →
CHILDHOOD DAYS "He makes me lie down in green pastures; He leads me beside quiet waters." Psalm 23:2. Have you ever noticed how this psalm tells a story? One way of understanding it is to see it as a record of our progress on our spiritual journey. The first verse speaks of our relationship and connection to the Shepherd. He …Continue reading →
THE LORD MY SHEPHERD "The Lord is my shepherd, I Iack nothing." Psalm 23:1 We all love this psalm. Even people who don't acknowledge God in their lives know it and, of course, it will be sung at their funeral one day. Funny how some of the most profound and meaningful passages in the Bible land up as funeral dirges …Continue reading →
Spiritual Warfare – Did The Cross Work?
SPIRITUAL WARFARE – DID THE CROSS WORK? Before we answer this question, we need to ask another. When did the cross happen? We must answer this question from two perspectives: From the perspective of eternity, the cross was a fait accompli from before the foundation of the world. Although it happened at a specific point in history, Jesus was "the …Continue reading →
Spiritual Warfare – The Strategy Of The Early Church
THE STRATEGY OF THE EARLY CHURCH Immediately after Jesus' ascension, the disciples followed His instruction and implemented the strategy He gave them. "When the Lord Jesus had spoken to them, He was taken up into heaven and He sat at the right hand of God. Then the disciples went out and preached everywhere, and the Lord worked with them and …Continue reading →
INTOLERANT BUT TRUE! "The one who comes from above is above all; the one who is from the earth belongs to the earth, and speaks as one from the earth. The one who comes from heaven is above all. He testifies to what He has seen and heard, but no one accepts His testimony. Whoever has accepted it has certified …Continue reading →
Spiritual Warfare In The New Testament
SPIRITUAL WARFARE IN THE NEW TESTAMENT The New Testament Model The New Testament church was born into an environment no different from anywhere in the world today. In the Roman Empire, idolatry, witchcraft, immorality, greed and every kind of wickedness was the order of the day. Added to this was the cult of Caesar worship, punishable by death for those …Continue reading →
Spiritual Warfare In The Old Testament
SPIRITUAL WARFARE IN THE OLD TESTAMENT The Galatian Church syndrome reworked One of the areas where the "Galatian Church syndrome" seems to have re-emerged, i.e. that the cross needs our help to be effective, is in the modern world-wide prayer movement in which altars, strongholds and powers over localities and countries are being "identified" and intercessors raised up to deal …Continue reading →
THE BRIDEGROOM'S FRIEND "An argument developed between some of John's disciples and a certain Jew over the matter of ceremonial washing. They came to John and said to him, 'Rabbi, the man who was with you on the other side of the Jordan – the one you testified about – look, He is baptising, and everyone is going to Him.' …Continue reading →
BAPTISING "After this, Jesus and His disciples went out into the Judean countryside, where He spent some time with them, and baptised. Now John was also baptising at Aenon near Salim, because there was plenty of water, and people were coming and being baptised, (This was before John was put in prison)." John 3:22-24. What was all this baptising about? …Continue reading →
DID THE CROSS WORK? An insidious and disturbing error has crept into some streams of the modern church which I call "the Galatian Church syndrome." What is the Galatian Church syndrome? The apostle Paul had to deal with a group of Christian teachers called the Judaizers. "That Gentile Christians should convert to Judaism and obey the Laws of Moses was …Continue reading →
TO GOD BE THE GLORY! "Now to Him who is able to establish you in accordance with my gospel, the message I proclaim about Jesus Christ, in keeping with the revelation of the mystery hidden for long ages past, but now revealed and made known through the prophetic writings by the command of the eternal God, so that the Gentiles …Continue reading →
THE GOD OF PEACE "Everyone has heard about your obedience. So I rejoice because of you; but I want you to be wise about what is good, and innocent about what is evil. The God of peace will soon crush Satan under your feet. "Timothy, my co-worker, sends his greetings to you, as do Lucius, Jason and Sosipater, my fellow …Continue reading →
Unity – The Hallmark Of The True Church
UNITY – THE HALLMARK OF THE TRUE CHURCH "Greet Mary… Andronicus and Junia… Ampliatus… Urbanus and Stachys… Apelles… Aristobulus… Herodion… the household of Narcissis… Tryphena and Tryphosa… Persis… Rufus and his mother… Asynchritis… Phlegon… Hermes… Patrobas… Hermas and the other brothers and sisters with them… Philologus… Julia… Nereus and his sister… Olympas and all the Lord's people with them. Greet …Continue reading →
 A POSTSCRIPT "I commend to you our sister Phoebe, a deacon of the church in Cenchrea. I ask you to receive her in the Lord in a way worthy of His people and to give her any help she may need from you, for she has been the benefactor of many people, including me." Romans 16:1, 2. Chapter 15 ends …Continue reading →
PRAY FOR ME   "So after I have completed this task and have made sure that they have received this contribution, I will go to Spain and visit you on the way. I know that when I come to you, I will come in the full measure of the blessing of Christ." Romans 15: 28, 29. Paul related his plans …Continue reading →
UNFULFILLED DREAMS "This is why I have often been hindered from coming to you. But now there is no more place for me to work in these regions, and since I have been longing for many years to visit you, I plan to do so when I go to Spain. I hope to see you while passing through and have …Continue reading →
BRAGGING ON GOD "Therefore I glory in Christ Jesus in my service to God. I will not venture to speak of anything except what Christ has accomplished through me in leading the Gentiles to obey God by what I have said and done – by the power of signs and wonders, through the power of the Holy Spirit of God. …Continue reading →